We-Talk Workshop Series
A space to amplify Black voices in the sexual wellness community
We-Vibe is happy to present We-Talk – a free sex education workshop series focused on the importance of amplifying Black voices among the conversations of women's sexual health, consent, trauma, gender-based systems, pleasure, boundaries and more.

The We-Talk Series features Black educators, sexperts, and public figures providing expertise within their respective fields. All events are free and open to anyone with a desire to learn.

Our goal is to provide a space to begin larger conversations and create storytelling opportunities that can reach – and ultimately help – millions.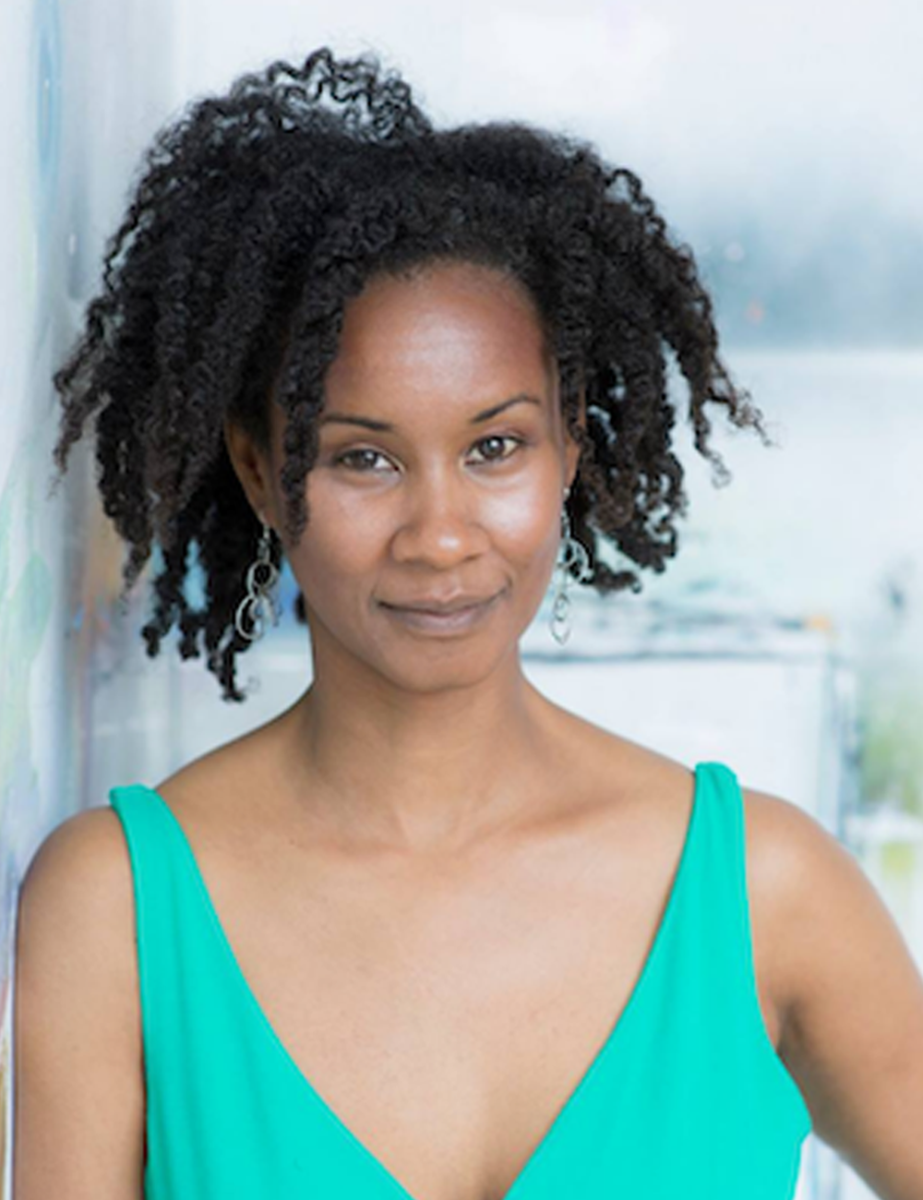 Nadine Thornhill, Ed.D
Taking Talks About Consent To the Next Level
Thursday, October 22nd 6:00pm EST Register Here
Description
You've taught your kids to ask before giving hugs and that they're the boss of their own bodies. You've talked to your teens about the importance of enthusiastic consent and everyone in your home is clear that no always means no.

Now what? In this workshop, we'll explore how to have family conversations about the nuances of consent including:
Explaining to children why even though they're the boss, sometimes adults will make body-choices for them.
The importance of teaching kids how to respond to body language, non-verbal cues, and other more subtle forms of communication.
Talking to teens about what the role that curiosity, exploration, and even uncertainty may play in consensual sex.
What consent looks and sounds like in long-term sexual relationships.
How racism, misogyny, ableism, and other systems of oppression influence people's relationships to consent.
Bio
Nadine Thornhill, Ed.D is a sexuality educator, speaker, and content creator based in Toronto, Ontario. She has helped thousands of adults and youth learn and speak openly about consent, pleasure, relationships and sexuality.

Nadine created #SaveSexEd, a YouTube series covering every sex education module in Ontario's 2015 Health and Physical Education curriculum. She is also a writer and co-host of the acclaimed web series Every Body Curious.


Social Media
Instagram — @nadinethornhill nadinethornhill.com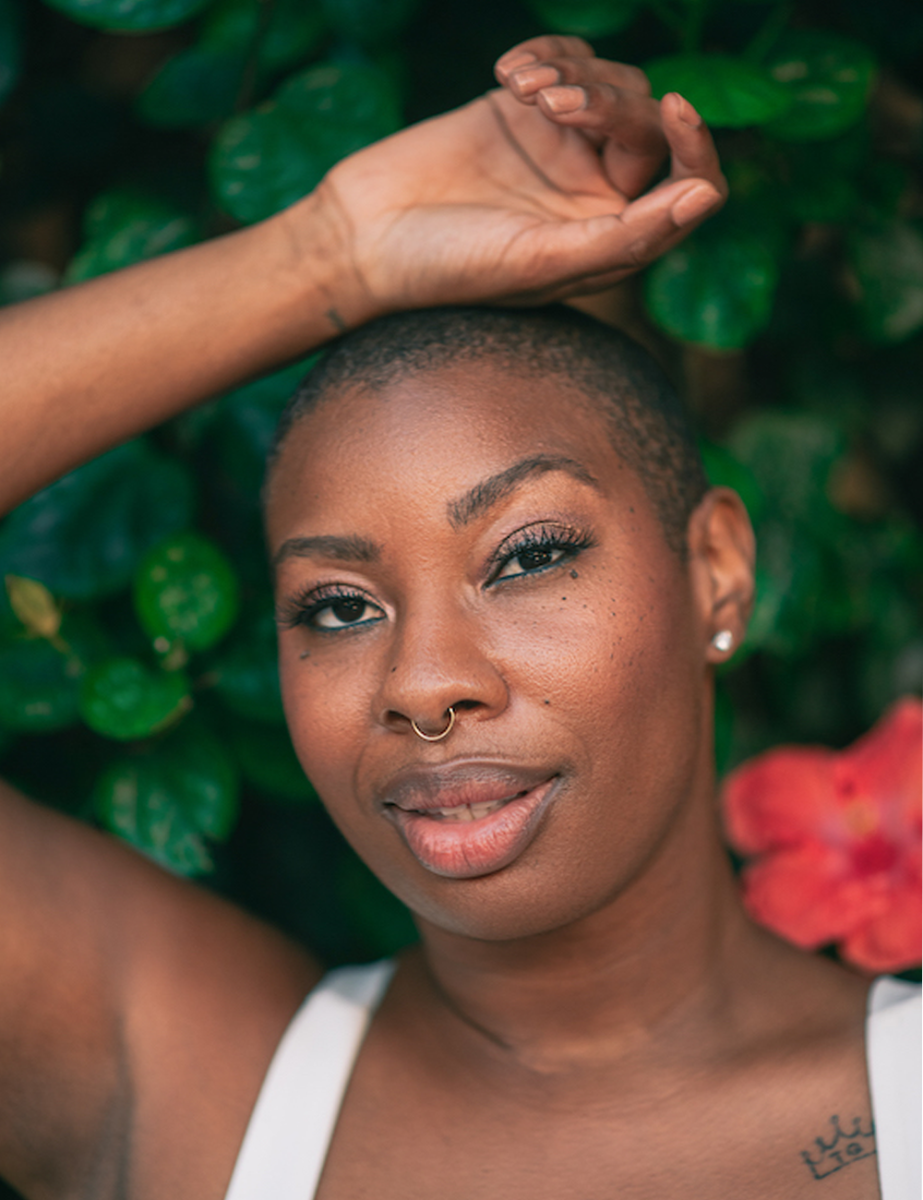 Jimanekia Eborn
Instagram Q&A with Dr. Jess O'Reilly
Thursday, October 29th 7:00pm EST Tune in on We-Vibe's Instagram @wevibe

Description
Join Jimanekia for an Instagram Live session where she and Dr. Jess O'Reilly will be talking all things self-pleasure, boundaries, trauma and more, as well as answering all your questions.

Bios
Jimanekia Eborn is a Queer Media Consultant, Comprehensive Sex Educator, and Sexual Assault & Trauma Expert. With a Masters in Health Psychology, she has worked in mental health for the past 12 years in sex education and sexual trauma support.

Jimanekia is the host of Trauma Queen - a podcast mini-series for survivors of assault and our allies. The podcast focuses on uplifting voices in all communities and exploring our collective journey to healing. Jimanekia is the Founder of Tending The Garden, a healing retreat for survivors of assault.

Dr. Jess O'Reilly, PhD, is We-Vibe's sex and relationship expert, an award-winning speaker, author, TV host, and podcaster. She has worked with thousands of singles and couples across the globe to boost intimacy and improve compatibility.
Social Media
Instagram — @jimanekia traumaqueen.love Dr Jess Instagram — @sexwithdrjess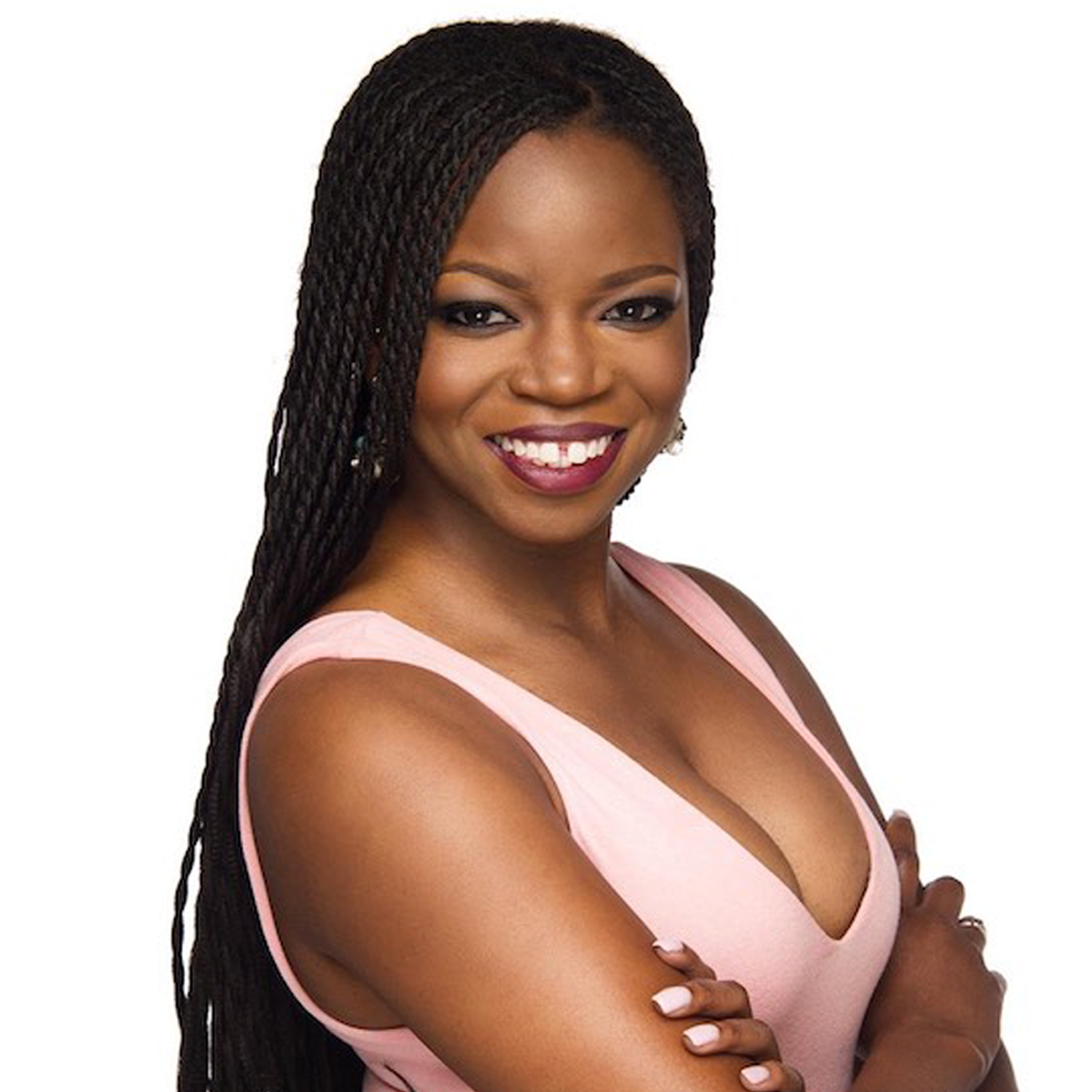 Davia Frost
Sex Magic for Couples
Thursday, November 12th 8:30pm EST Register Here

Description
Sex Magic is about activating the powerful, sensual and erotic force within you that will allow you to create the mind-blowing sex life, the deeply intimate connections and the overall fulfilling lifestyle you dream of.  This will be a combination of external techniques and internal practices, which are aimed at heightening our ability to tap into the experience. So if you are craving more sensation, spirituality in your love making and are curious about Tantra then this is the class for you.

You'll learn how to activate your pelvic floor muscles to extend orgasms and increase pleasure, move sexual energy throughout your body, use breath and touch together to create fuller, deeper sensations, discover new erogenous zones and more!

Bio
Davia Frost is the founder and owner of Frosted Pleasure, LLC. Born in Jamaica, and a current Chicago native. She is a certified Sex & Relationship Coach and Sex Educator with an emphasis in women's sexual health and pleasure. Frosted Pleasure, LLC. Is a platform that provides sensual classes, lectures and coaching sessions worldwide.

She is a seminar facilitator for the Exxxotica Expo, the largest event dedicated to love and sex in the US, and also teaches pleasure-based sex education at Pleasure Chest Chicago and universities around the Chicagoland area.

Davia Frost also recently joined the Desire and Temptation Resorts and Cruises team to provide pleasure and relationships education for an adult-only vacation experience and is currently working on her Tantra Practitioner Certification with the Institute of Authentic Tantra Education, the first and only government accredited school for Tantric Sexual Healing in the world! Her advice has also been featured on Bustle, Reader's Digest, ASKMEN, New York Magazine, Shape, Mind Body Green and Livestrong, as well as several podcasts around the US and Europe.

Social Media
Instagram — @frostedpleasure frostedpleasure.com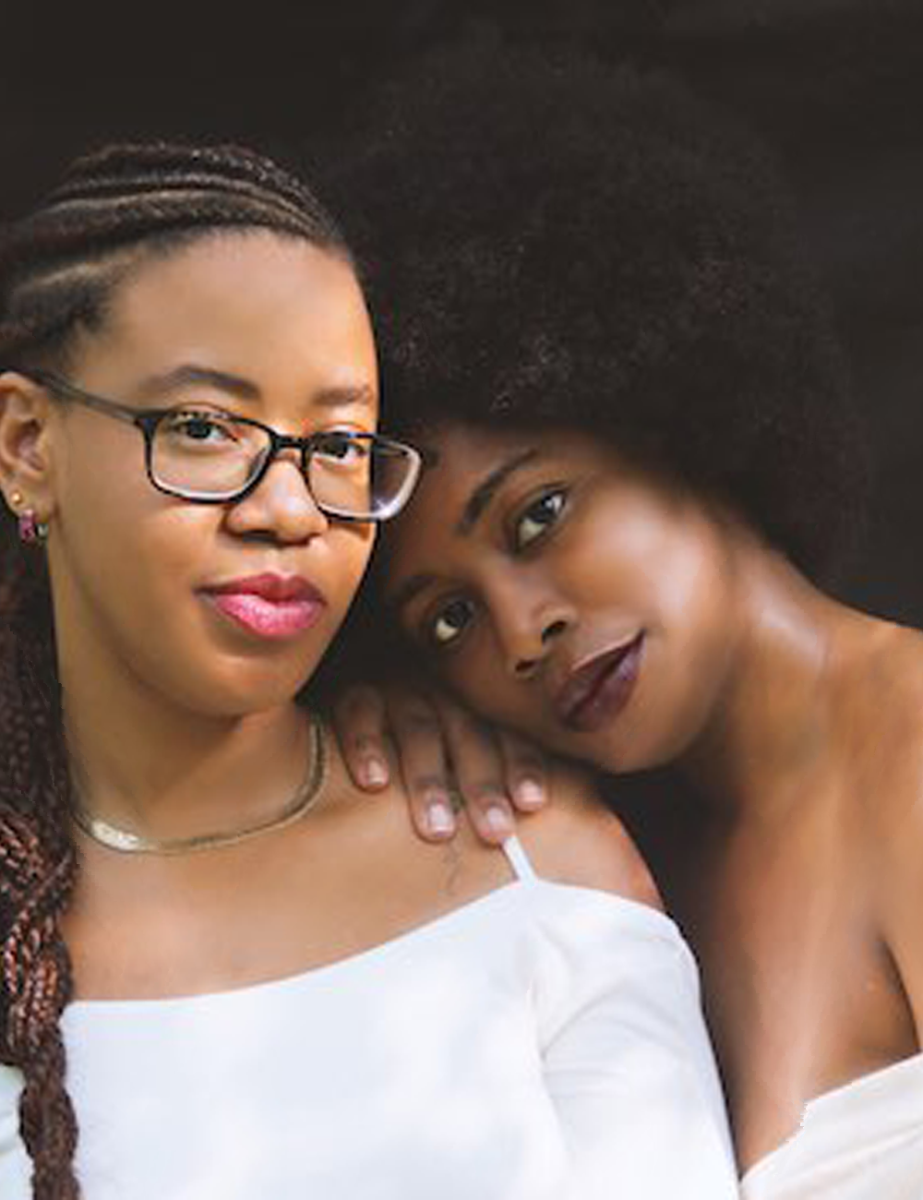 Afrosexology
How to Put On a Masturbation Show
Thursday, December 3rd 7:30pm EST Register Here

Description
As amazing as your partner might be at sexually satisfying you, no one knows your body like you do. You know what speed, how much pressure, and when to focus on that exact spot that makes your toes curl. And the same goes for your partner. Often, masturbating is something we do in private, but this act of pleasuring yourself can be an intimate experience to share. Together we will:
Learn about anatomy, tips, and tricks for self-pleasuring.
Explore the stages of arousing your erotic self.
Create a sensual and intimate performance to share with your partner.
Bio
Afrosexology, LLC, was birthed from the desire to experience a more sex-positive Black community. Owners, Dalychia and Rafaella, are two Black, women, pleasure advocates, sex educators, social workers, activists, and creators, who are passionate about empowering people to live their most pleasurable lives.

They have been interviewed and featured in HuffPost, Vibe, Teen Vogue, Glamour and Playboy magazines to share expertise and share the passion behind this movement. Afrosexology has traveled nationwide and internationally, successfully engaging with tens of thousands of people through community workshops, conferences, webinars, and social media.

Afrosexology aims to educate, explore, and reclaim Black sexuality and promote Black self-empowerment through sexual liberation.

Social Media
Instagram — @afrosexology_ Twitter — @afrosexology Facebook — Afrosexology afrosexology.com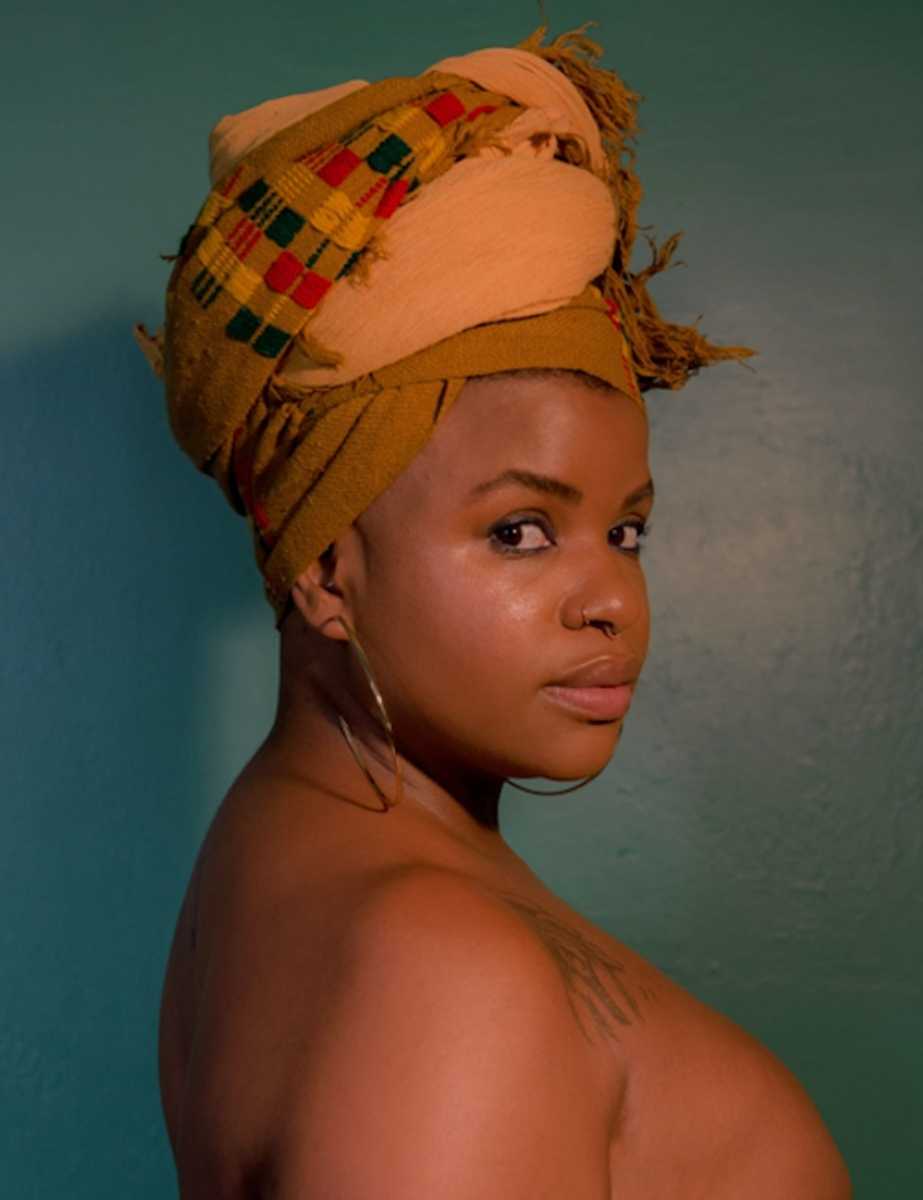 Ericka Hart
Instagram Q&A
Monday, November 23rd 7:00pm EST Tune in on We-Vibe's Instagram @wevibe

Description
Join Ericka Hart for an Instagram Live session where she'll be talking all things gender and dismantling the binary.

Bio
Ericka (pronouns: she/they) is a black queer femme activist, writer, highly acclaimed speaker and award-winning sexuality educator with a Master's of Education in Human Sexuality from Widener University. 

Ericka's work broke ground when she went topless showing her double mastectomy scars in public in 2016. Since then, she has been in demand at colleges and universities across the country, featured in countless digital and print publications including Buzzfeed, Washington Post, Allure, Huffington Post, BBC News, Cosmopolitan, LA Weekly, Vanity Fair, W Magazine, Glamour, Elle, Essence, Fader, Refinery 29, and is the face of three running PSAs on the television channel VICELAND. 

Ericka's voice is rooted in leading edge thought around human sexual expression as inextricable to overall human health and its intersections with race, gender, chronic illness and disability. Both radical and relatable, she continues to push well beyond the threshold of sex positivity. 

Ericka is currently an adjunct faculty member at Columbia University's School of Social Work and the CUNY School of Public Health at Hunter College, a bratty switchy Sagittarius service bottom and misses Whitney more than you.

Social Media
Instagram — @ihartericka Twitter — @ihartericka ihartericka.com
About We-Vibe
We-Vibe is a global company with offices in Berlin, Hong Kong and Ottawa. We specialize in the development of high-quality products for your love life.

We-Vibe is characterized by its large product range – covering everything from clitoris and G-spot vibrators, partner toysand penis rings to wearables and anal toys.

With the specially created We-Connect App, many We-Vibe products can be controlled remotely from different locations. We-Vibe, like Womanizer, is a WOW Tech Group brand.
Passion, Delivered
Get the latest in pleasure, passion and intimacy delivered to your inbox. Subscribe for upcoming promotions, contests, and the latest We-Vibe news.